When your coach tells you how he wants you to do something, if you understand what he is telling you, nod to him. This seems like an obvious thing, and hardly a tip for a good basketball player yet very often players fail to do this. Nodding to the coach tells him you understand his instruction, and more importantly it gives the coach a good feeling about telling you.
You may think a small thing like nodding is not necessary, that it's enough to look your coach in the eye while he is talking and just take in the information. But it is not enough. Nodding to your coach will give him that little bit of extra satisfaction that will urge him to do his best — he's only human, too — and to keep helping and working with you.
This should apply not only to the times that the coach is talking directly to you, but also to the times when he is talking to the team in general or when he is specifically correcting another player. Get in the habit of listening whenever your coach is talking and nodding when you understand. Your nod does not have to be some grand gesture. Just a slight tilt of recognition and eye contact that says, "I've got it, Coach."
It makes sense to make it enjoyable for your coach to work with you. Your success is intricately tied to his opinion of you and the confidence he has in you. A little nod when he speaks goes a long way toward establishing the kind of player-coach relationship that leads to winning basketball.
Excerpt from Dick DeVenzio's critically acclaimed book, Stuff Good Players Should Know.
---
---
Related Articles
The Beauty of the Game | The Leadership Podcast
Mano joins Jan Rutherford & Jim Vaselopulos, on The Leadership Podcast to talk about his sports and business experiences with stories and advice on thinking like a coach, communicating, and making a difference in people's lives.
The Way I End Each Year
For the past few years, I have taken time over the holidays to do the same two exercises: On New Year's Eve I take time to reflect back on the year; then on New Year's Day I take time to create my plan for the coming year. These few hours have become really special to me. In fact, I look forward to them with great anticipation. Looking back on the year gives me the chance to pause to celebrate and appreciate all that transpired. My reflection process is the same each year.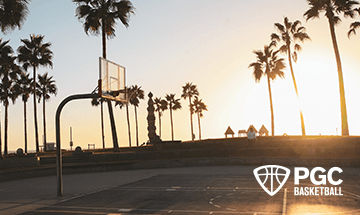 About PGC
PGC Basketball provides intense, no-nonsense basketball training for players and coaches. Our basketball camps are designed to teach players of all positions to play smart basketball, be coaches on the court, and be leaders in practices, games and in everyday life.
We combine our unique PGC culture with a variety of teaching methods and learning environments to maximize the learning potential of those that attend our sessions. In addition to spending 6-7 hours on the court each day, lessons will be reinforced through classroom sessions and video analysis.
Our goal at PGC is to empower you with the tools to fulfill your basketball dreams, while also assisting you in experiencing the joy of the journey.
To learn more about PGC Basketball, including additional basketball training tips and videos, visit our YouTube Channel or find us on Facebook, Instagram, and Twitter.